HPCC 2002 Conference - Celebrating HPCC's 20th Anniversary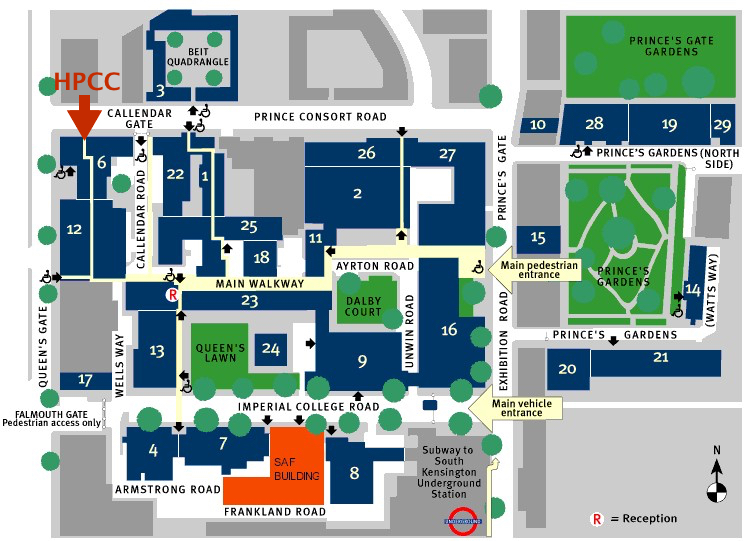 Travel to the College by going to South Kensington by bus, underground or car, then follow the above map, which shows Imperial College's South Kensington, SW7, site. (Please do not make the mistake of going to one of the other IC sites!) Entrances to buildings are marked on the map with bold arrows.
Student accommodation is in building 14 at the far right.
The Southside bar is in building 21, next to 14, enter through the swing door next to the shop, and go down the stairs.
The main meeting is in the Physics Department, building 6, top left of map.
The Conference Dinner is in the Polish Hearth club, 55 Exhibition Road, across the road from the main pedestrian entrance to the College.
Breakfasts are served in building 23 in the middle of the map, on the 1st floor.
Wheelchair access is available as shown on the map.
Page Last modified: 1st January 2022